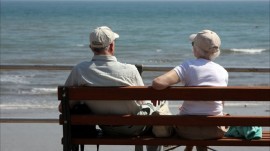 Where is the property market in the UK heading?
There has been much talk in the media and amongst property pundits about where the property market is heading – will we see prices drop or steadily increase?
Retirement companies, estate agents and investment companies all depend on the mindset of homeowners to either move to sell or buy a property.
Property is a medium to long term investment strategy and hence professional investors somewhat ignore the talk and do the Business. Historically Property prices have increased every seven to ten years in the UK and even though the 'boom' is long gone; prices will go up eventually. A professional investor see's beyond the opinions of 'would be' investors or so called professionals in the industry, as quite frankly everyone is entitled to an opinion, however no one really knows where the market is heading. This ability to see beyond coupled with a well researched strategy is what differentiates the average investor from the professional investor.
Warren Buffet (the World's acknowledged most successful investor) said: "Be greedy when others are fearful and be fearful when others are greedy"
The demand for rental is at its highest due to a number of factors:
People living longer – the average life expectancy has increased.
First time buyers dropped from over 20% of the market to less than 10%.
Massive immigration.
Undersupplied of housing in the UK – 180,000 houses a year approximately being built against a target of 240,000 a year.
UK population is set to increase by 4.4 million to 65 million by 2016 representing an enormous extra demand for housing when there is already a shortage.
More demand equals higher rents and higher house prices. Buying cheaply in a strong rental market will significantly enhance yields for buy-to-let investors and allow mortgage costs to be covered relatively easily and relatively quickly.
Companies assocated directly or indirectly with the property sector will be keeping a close eye on the Bank of England interest rates and market trends over the next 12-18 months especially.
Similar posts