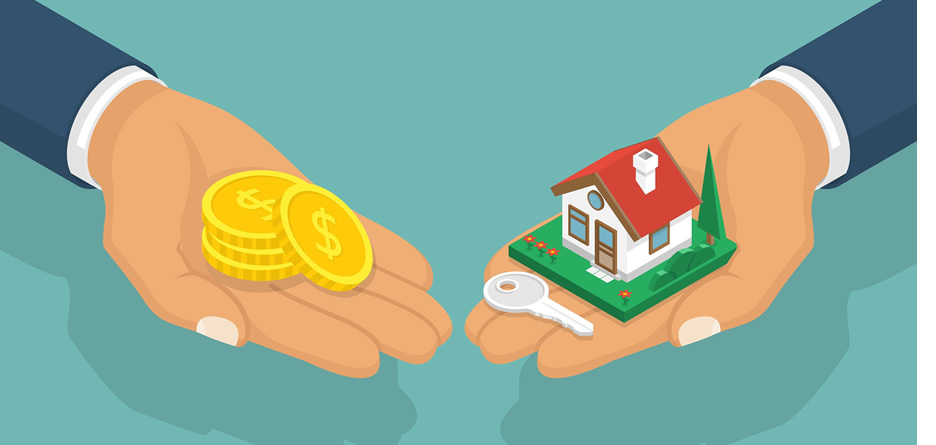 The BIG 3 benefits of selling to a national house buying company explained

If you have ever been in the market to sell your house you know that the UK's national home sale process is a bit archaic to say the least. There are a host of different reasons why home sales fall through but perhaps you did not know that the number of failed transactions is close to 25% nationwide.
There are many reasons for this but three of the biggest are the failure of the property chain, a problem with the property that was only discovered after the survey was completed and the buyer failing to secure a mortgage.

1) Chains hold everyone back

Property chains are literally a nightmare for sellers. Regardless of how well your home is presented or the price you have it listed for, a failure at another stage in the chain can impact your property sale. As chains get longer and more complex, the greater this risk becomes as unfortunately a chain is only as strong as its weakest link!
UK based National home buyers are very useful in this situation as they remove the chain from the equation entirely. While there is the potential that the offer might not be as high as you might get on the open market, the certainty of completion, significantly makes up for this.

2) Surveying a fault

Many buyers rightly put a condition on the purchase of property where a surveyor is required to verify the condition of the property prior to completing the deal. This is a necessary step in ensuring that regardless of how nice the property "looks" it does not have any unseen issues that might crop up in the future.
There are always complaints from home owners regarding this, unfortunately as a seller, you've decided it is time to move on and continuing to pump money into the property after you've decided to make the sale is often a losing proposition. If a survey is only conducted after the property has been sold and significant problems are discovered, this could impact not only your ability to sell to future prospects, but also make the property un-mortgageable.
Fortunately cash buyers are able to purchase properties regardless of the condition of the property. With a cash buyer, costly repairs are not needed at any stage of the process and in fact many cash buyers are able to properties that would otherwise be considered derelict.
3) Money, Money, Money
Money unfortunately does make the world go around, but in an effort to cool the blistering hot housing market, the Government continues to make changes to lending criteria. This unfortunately means that what might have been affordable previously, is now out of reach to many home buyers – the funds for legitimate national home buyers do not have this issue.
As these rules continue to tighten and greater power is given to the Bank of England in its control of lenders, many purchasers are simply unable to afford properties.
Fortunately, cash buyers offer an alternative here also as they do not need to obtain funding from banks.

Simplify Your Life

As you can see, three of the most common reasons for home sales to fall through can actually be addressed quite easily by national home buying companies. They have the ability to simplify the process considerably and help you make a decision and move on with your life.
Similar posts